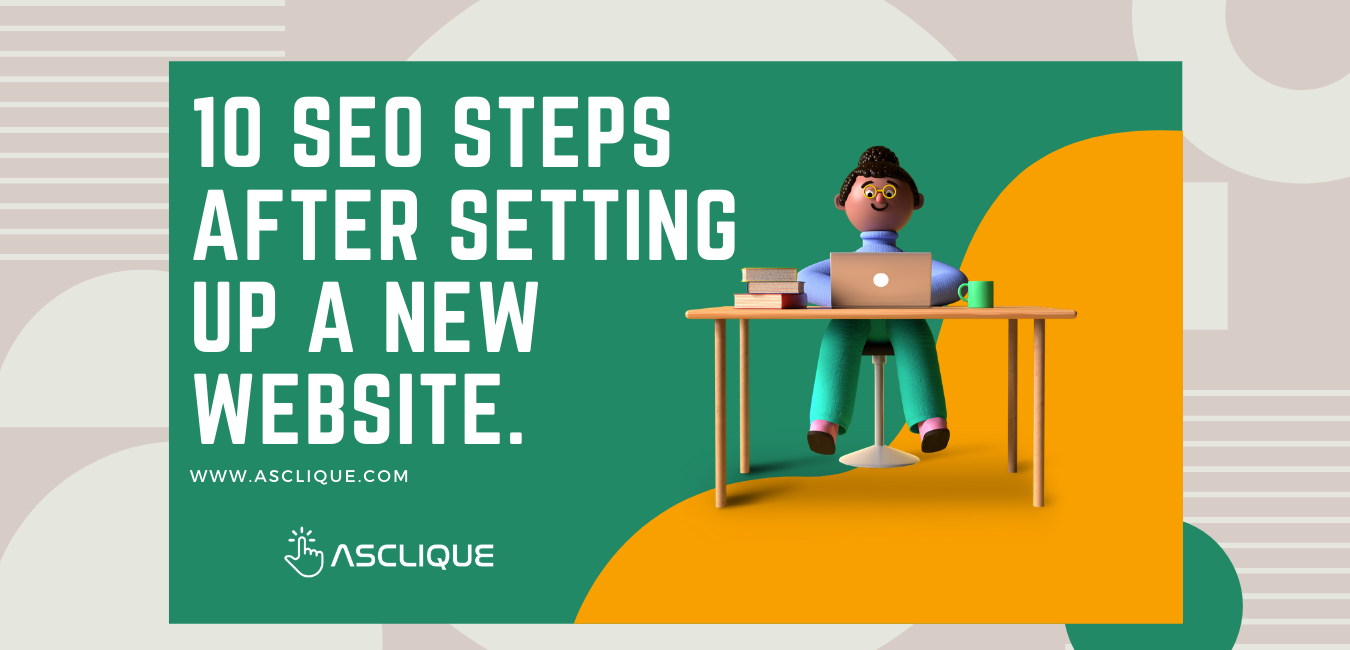 There's a great business idea booming in your mind and you have already started building your website. You are unknown to the world of SEO, but how can you make sure that it would be easily discovered by Google or the other search engines? In digital marketing, it is crucial for your website to rank higher if you want your business to succeed.
SEO stands for Search Engine Optimisation, which in any such method or Practice helps to increase the quality and quantity of traffic through search engines. With SEO, immediate results are very rare as it is a long-term process. But there are certain steps that you can take to make sure that your website is being ranked up on the top charts of Google or any other search engines. This will lead to regular traffic on your website and will boost sales. Implementing these digital marketing strategies will be useful for your business.
You need to start doing things right from the beginning itself. Building a website from scratch and then implementing some SEO techniques to it, is easier as compared to fixing an old website and then adding SEO techniques.
Given below are 10 steps that you must follow when all you need is healthy traffic on your website,
ENCIRCLE YOUR WEBSITE TO YOUR TARGETED KEYWORDS
Your website's structure will have a huge effect on how it ranks in the search engines. Structure your website in such a way that every page has its own set of focused and relevant keywords.
For example, you're launching a website that provides men's clothing. You are bound to have a variety of clothing. Therefore, you would want each variety to rank for it's used keyword and attract customers looking for a certain type of clothing.
A structured website with each page targeting different keywords will have more potential for search visibility.
MAKE SURE EACH PAGE HAS GREAT QUALITY CONTENT
Content is a factor that would help your website rank higher. The better than content, the higher are the chances of your website to rank higher. You must make sure that you have great quality content that engages with the users. If you are not writing up to par then there is no point worrying for grammars and formats because no one will be ready to read a content which is just fancy looking and lacking some good quality content.
Research has shown that the websites with content consisting of 2000+ words rank generally higher in Google compare to the short ones. Creating detailed content might be time-consuming but it is worth the effort as it would help your website rank higher in keyword searches.
Include your targeted keywords occasionally in your content but don't overstuff the keywords. Google algorithms are smart and will easily detect over usage of keywords.
So after you are done writing content check if the keywords are not reiterating each other.
OPTIMIZE TITLE TAGS
Optimize the title tags in your pages in a way that they target your primary Keywords. Use the title tag to display your blog title when making a new blog.
Use a title tag that would properly describe your content while also mentioning the primary keyword of the content and make sure whatever you write sticks to the title tag.
ADD ENGAGING META DESCRIPTIONS
A meta description is a short description of your content. It is displayed right below your website's content URL in the Google search results. Even though the meta description does not include in the ranking factor, it is important to give some information about each page.
People read through the meta descriptions all the time and it adds up to the click through rate of your website. A detailed and well put meta description will bring in more users to your page. Each page of your website should have a meta description that gives a small detail of what a user may find on that page, try to add keywords in meta description not in a jumbled up manner but instead in a proper meaningful sentence.
ADD YOUR WEBSITE TO GOOGLE SEARCH CONSOLE
Google Analytics is free software that lets you see how your website is being used by the people, also from where they find it. Google Analytics provides you with an analytics code that is used on your website to start tracking its reach and various other information. After you are done with Google Analytics, add your website to the Google search console. Google search console provides various metrics about the keywords used in your website. Once your website starts to rank in the search results, these two steps will help you generate more traffic.
GENERATING TRAFFIC
After being done with the steps above, it is time to start building links and promoting your website. You may ask your friends, family, and colleagues to promote your website. You can even connect with different bloggers whose content may be relevant to yours and help each other out with backlinks.
The process here is slow, but is surely effective. With these little promotions, you can get enough viewers to kick start your website and reach more people later.
BUILDING LONG TERM GOALS
You need to have your definite goals and milestones set. Then start preparing a long term SEO strategy. It is a long term process and you will have to wait for a certain time to let the traffic in your website.
Your strategy may involve content marketing, or you can contact different website owners for link building opportunities. Make sure your SEO strategy is unique and you don't copy it from any website because every website is different and there are different ways to do SEO and you will never know the right one unless you try. You can try Off-page SEO as well as On-Page SEO techniques.
Your digital marketing services strategy will work better than ever after following these steps. Implement them and see the results for yourself.
IMPROVING YOUR SITE PERFORMANCE
 Well to rank amongst the best, you need to be the best and when you are talking about top rankings in SERP then you surely need to outperform others, but the question is how?
Google has been the giant leader when talking about top Search Engines, and this search engine has been on a constant change about how it lists webpages upon a query by the user. Although Google does not confirms it but Google is rewarding websites which has strong engagement with the users based on the fact of Bounce Rate.
Now you might be wondering what is Bounce Rate? Well Bounce rate is the number of times per click when a user visits your page and then leaves after a very short interval without any engagement with the website. Bounce rate should be minimum to rank your website up to the first page. Google is also aware of this fact thereby giving zero importance to Bounce Rate in its algorithm, overall considering it as a single factor its just an unreliable metric.
MAKE YOUR WEBSITE ATTRACTIVE AND EASY TO READ
The proper formatting of text can get you more visitors to your website or blog and helps in doing a proper SEO, you can also use proper fonts size, proper spacing, short paragraphs Etc. to make your text look more attractive and convey a strong motive behind writing that particular blog or paragraph. You can use the following to make your website more soothing and help grab the attention of the readers at the most,
Shorter paragraphs and proper mixed length of sentences:

When you are writing a paragraph try to make it short or break the long paragraphs into short ones for gaining proper attention as well as to not break the users interest when they are reading a bunch of lines. Long paragraphs in due course of time tend to become monotonous and thereby lose the users interest. 
If also you are writing up a long paragraph try to used mixed length of sentences, like I did in the paragraph below,
In the above paragraph I used short sentences to write a medium length paragraph which is more appealing as compared to when not using short sentences.
Sub headers and Bullet points help more:

Whenever in a blog you want to give some data or stats based upon some topic you can use bullet points to make it less lengthy and at the same time grabbing more of readers attention
The average user  which reads some content online spend only about 35 seconds reading a part of the content and then they lose interest, you can keep up with their spot light by using headers and sub headers but make sure those headers are actually very informative, because the engagement of the user on the website is all that matters.
Use images and Screenshots where necessary:

Images and screenshots help to gain much more attention as considering normal text paragraphs. A blog without an image or bullet points will seem much more boring than reading a telephone directory, so its advisable to break the monotonous behavior by adding pictures as and when the blog demands.                                                                                                                                                  
TARGET A PARTICULAR GROUP OF AUDIENCE
The type of content you write should based upon the fact that what audience you are targeting. The better you know your target audience, better will be your content. There is no point writing a single piece of content which fails to get views without zeroing in on your audience. 
For example you are targeting an audience which might search for food, so the users which might fall into this category might be,
Someone who is going to order food online, and is searching for some food outlet.

Who has gone to some far off place and wants to know the best food items to have there.

Someone who is looking for food recipes.
CONCLUSION
Everything in SEO depends upon how you present your content, if your presentation is good it will gain some healthy traffic but if its not good, its just a waste of your efforts and will be just a bounce back ticket. These were some of the SEO tips you can use after setting up a new website, you can also use some Off-page SEO techniques. If you have any SEO tips which we missed please feel free to tell us in the comments section. We offer video Marketing Services at Asclique innovation and technology.